With the goal of reaching out to large numbers of smartphone users, the new mAadhaar is released by the Unique Identification Authority of India. The App features an array of Aadhaar services and a personalized section for the Aadhaar holder who can carry their Aadhaar information in form of a soft copy, instead of carrying a physical copy all the time.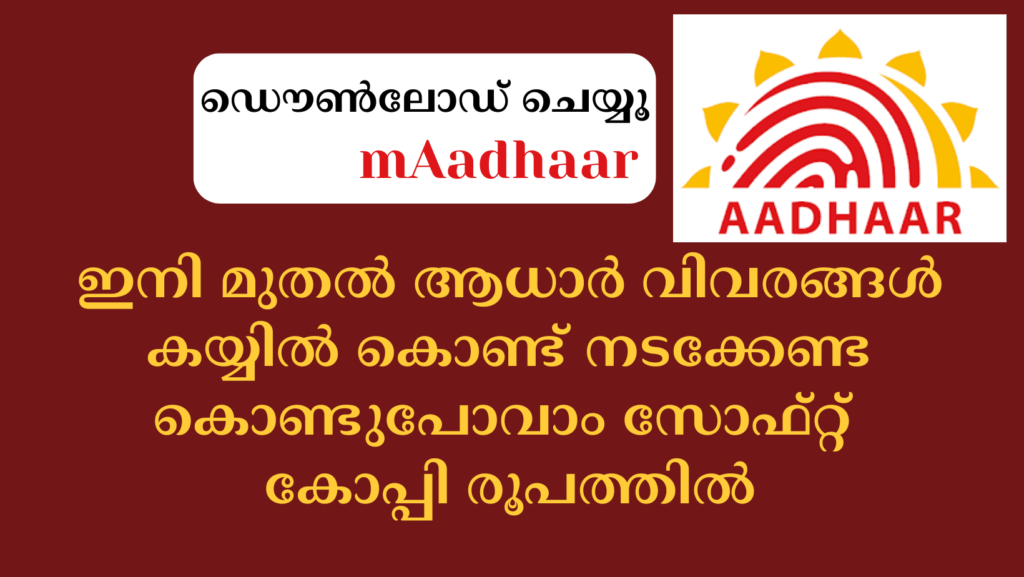 About the App
The Unique Identification Authority of India (UIDAI) has introduced the mAadhaar app, which enables you to carry your Aadhaar card in your pocket everywhere you go, even though the nation is still discussing the privacy issues around Aadhaar. According to the UIDAI's description of the app, it aims to give users an interface that would enable them to carry demographic data like date of birth, name, address, and gender along with photos by connecting their phone to the aadhaar.
mAadhaar, a smartphone app, allows users to carry their Aadhaar cards digitally. Users can carry and produce Aadhaar cards in digital form thanks to mAadhaar, or mobile Aadhaar. With the help of the mobile application mAadhaar, this digital Aadhaar card is now recognised as a legitimate form of identification for using Indian Railways and entering airports. By launching the app and inputting their password to access the Aadhaar card on their smartphone, a user can display mobile Aadhaar or digital Aadhaar via mAadhaar.
Steps to Download mAadhaar App
Visit the Google Play Store or App Store as per your device
Search for mAadhaar in the search box and download it
Once downloaded, open the app and enter the phone number that you have registered with your Aadhaar card
You will then receive an OTP; enter it in the app
Then, you will be asked to generate a password
Once done, add in your Aadhaar number
You will get another OTP on your phone which will get auto-filled
How to Use This App
As soon as you verify your phone number, you would have to enter a password. Thus, make sure that you create a lengthy password with a minimum of 8 and a maximum of 12 characters. The password should have at least one number, one special character, one alphabet, and one Capital alphabet.
You can download your aadhaar profile only on such mobile device that has your registered mobile number active.
Since mAadhaar connects with UIDAI to fetch data, make sure your mobile has an appropriate internet connection.
Only one profile can remain active on one device. In case you try to create a new profile on any other device with the same phone number, the previous profile will automatically become inactive and will be deleted from the other device.
In case your family members have the same registered mobile number, you have the option of adding their profiles in your device. However, keep in mind that you can only add up to 3 profiles with the same mobile number.