Chandrayaan-3 is a follow-on mission to Chandrayaan-2 to demonstrate end-to-end capability in safe landing and roving on the lunar surface. It consists of Lander and Rover configuration. It will be launched by LVM3 from SDSC SHAR, Sriharikota. The propulsion module will carry the lander and rover configuration till 100 km lunar orbit. The propulsion module has Spectro-polarimetry of Habitable Planet Earth (SHAPE) payload to study the spectral and Polari metric measurements of Earth from the lunar orbit.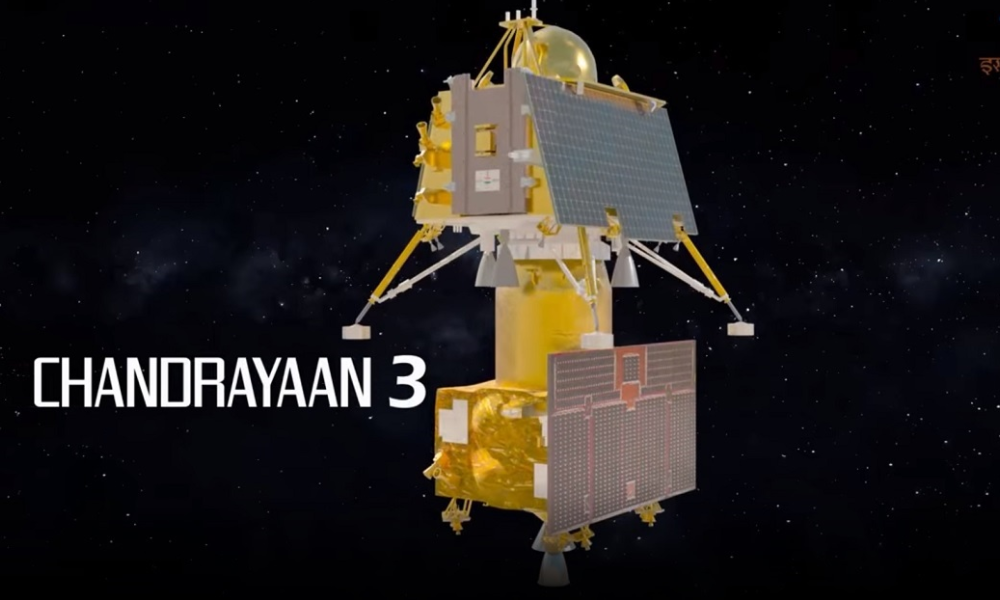 Lander payloads: Chandra's Surface Thermophysical Experiment (ChaSTE) to measure the thermal conductivity and temperature; Instrument for Lunar Seismic Activity (ILSA) for measuring the seismicity around the landing site; Langmuir Probe (LP) to estimate the plasma density and its variations. A passive Laser Retroreflector Array from NASA is accommodated for lunar laser ranging studies.
Rover payloads: Alpha Particle X-ray Spectrometer (APXS) and Laser Induced Breakdown Spectroscope (LIBS) for deriving the elemental composition in the vicinity of landing site.
The mission objectives of Chandrayaan-3 are
To demonstrate Safe and Soft Landing on Lunar Surface
To demonstrate Rover roving on the moon and
To conduct in-situ scientific experiments.
What is a soft landing, and why is Chandrayaan-3 landing on the south pole?
According to ISRO, the mission's three objectives are to demonstrate a safe and soft landing on the lunar surface, to demonstrate a Rover roving on the Moon and to conduct in-situ scientific experiments. Soft landing simply means landing at a gentle, controlled speed to not sustain damage to a spacecraft. Amitabha Ghosh, a scientist for NASA's Rover mission to Mars, explained it in The Indian Express thus: "Imagine a spacecraft hurtling through space, at 10 times the speed of an airplane, having to nearly come to a standstill in order to land gently on the Earth — all in a matter of a few minutes and, more importantly, without any human intervention. This, in a nutshell, is a soft landing."
Click Here to ISRO Website www.isro.gov.in
Click Here to ISRO's official YouTube channel https://www.youtube.com/watch?v=DLA_64yz8Ss
Click Here to ISRO's Facebook page https://www.facebook.com/ISRO
DD National TV channel