National Telemedicine Service, Ministry of Health & Family Welfare (India). This second generation eSanjeevani's Android app provides a multilingual interface to enable assisted teleconsultations (doctor to doctor) in Ayushman Bharat Health & Wellness Centres (AB-HWCs) across the country. It empowers its users (Doctors, General Physicians, Medical Specialists and Community Health Officers) in facilitating access to quality health services remotely, even in rural areas and isolated communities. eSanjeevani in AB-HWCs is implemented in Hub & Spoke model.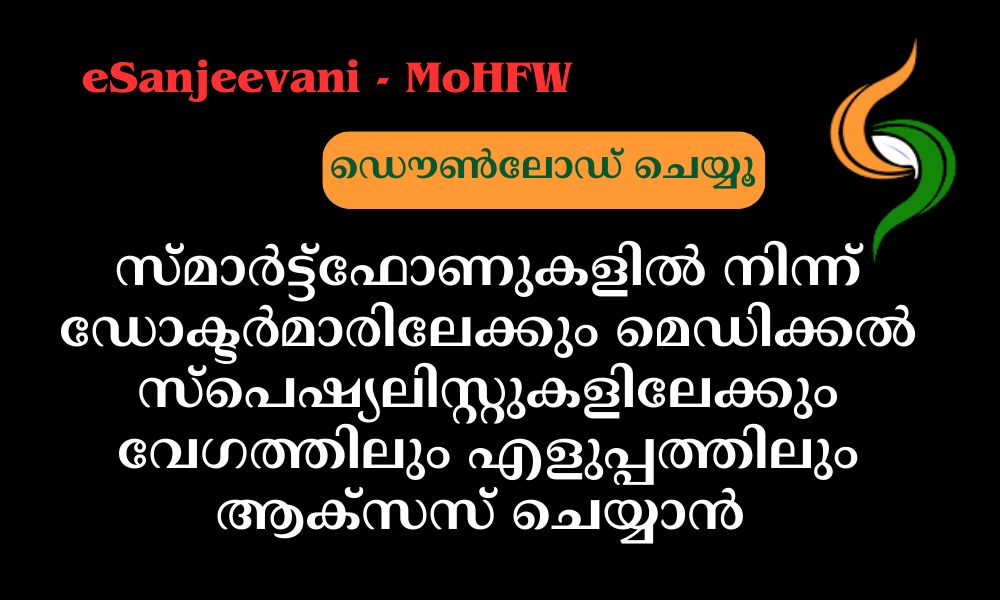 About the App
eSanjeevani app provides a number of services to ease doctor-patient communication. The app provides for patient registration, token generation, queue management, audio-video consultation with a doctor, e-prescription, and SMS and email notifications, serviced by State's doctors, free of service, fully configurable (no. of daily slots, no. of doctors/clinics, waiting room slots, consultation time limit etc).
How to register
Visit the eSanjeevani official site or the mobile app on iOS and Android.
Click on Patient Registration at the top of the page.
Next, enter your mobile number, and tap Send OTP.
Confirm the OTP sent on mobile number.
Next, fill up all of the details on the registration page.
Then, request for token generation.
Upload health records (if any).
Once done the above steps, you will receive Patient ID and Token through SMS.
Click on the "Patient Login" tab to login again to the portal with the token ID.
Enter the Mobile number or Patient ID along with Token No.
Tap Login to start enjoying the perks under the platform.
To get the appointment, you have to enter the name of the clinic
If there are more appointments before you, then you will be given a serial number; otherwise, you will be the only one in the clinic.