Everything is available to everyone in our nation today. As a result, the government is working hard to make a variety of resources accessible to everyone, small individuals as well as big people. EnteKfon is one such item that seeks to provide users with internet convenience at home.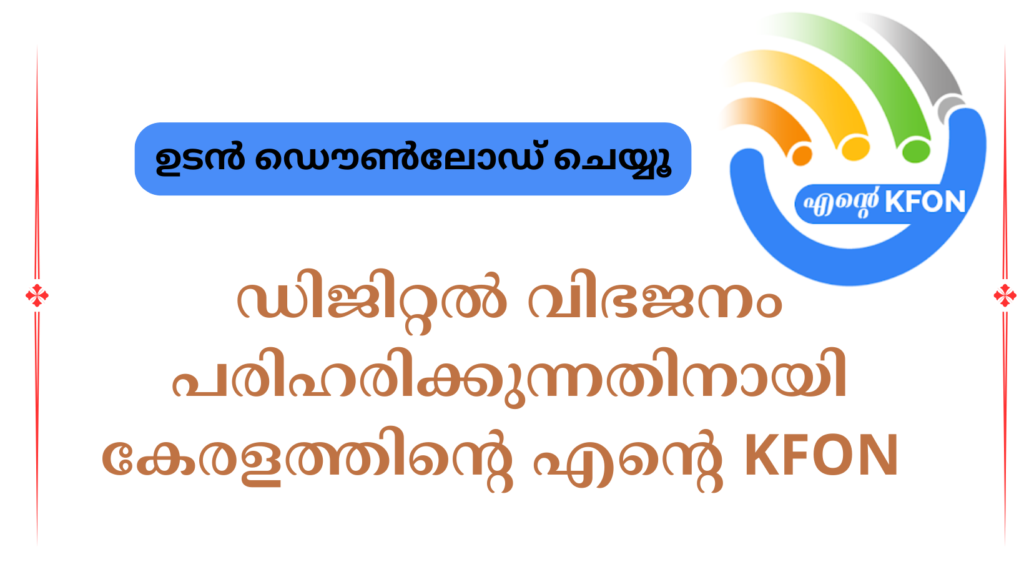 About the App
After being announced by the Chief Minister only a few days ago, the ambitious high-speed internet project of the State Government known as the Kerala Fibre Optic Network (KFON) is now a reality.
However, individuals in the know estimate that it will take at least another month to offer internet connection to consumers who are based at home. The wires will be installed and connections will be made by the regional service providers, or cable TV operators. In July, applications for connections will be taken. The requirement to appoint more than 6,000 service providers is what is causing the project's launch to be delayed. Fibre to the home (FTH) service will be offered starting in July for the connections.
Advantages:
2600 Kilometers of Optical Ground Wire (OPGW) laid
30000 Kilometers of All di-Electric Self Supporting (ADSS) Optical Fiber Cable laid
75 Points of Presence (POPs) at KSEBL Substations Across Kerala
State of the Art Network Operating Center (NOC) at Infopark Kochi and 30000+ Government Institutions Connected.
The app provides seamless internet connectivity to Economically Weaker Households for free.
Free Installation
On the Google Play Store and the App Store, a mobile application called "Ente KFON" is now accessible. The number of applications received so far exceeds 5,000. These will be sent to the neighbourhood service companies that will connect households to KFON. Customers do not need to pay for the cable installation because KFON will cover it. It will provide the neighbourhood service provider 50% of the monthly fee paid by the customers.
7,908 schools await connection: 6,590 of the 14,500 schools that currently use the internet and have a KFON connection. In March, the government issued an order requiring all schools to switch to KFON. In accordance with this, BSNL connections were revoked for 4,500 schools that had got them as part of the Kerala Infrastructure and Technology Education (KITE) initiative. After that, KFON received another list with the names of these schools on it. Internet access will be made available to them as soon as possible.