In our country today, there are numerous network connections available. Upgrading to 5G network speed has occurred. The likelihood of network connection jamming and connection disconnection is great because so many people use it worldwide. And despite the arrival of the monsoon, these network issues are serious. NetVelocity is a remedy for such issues.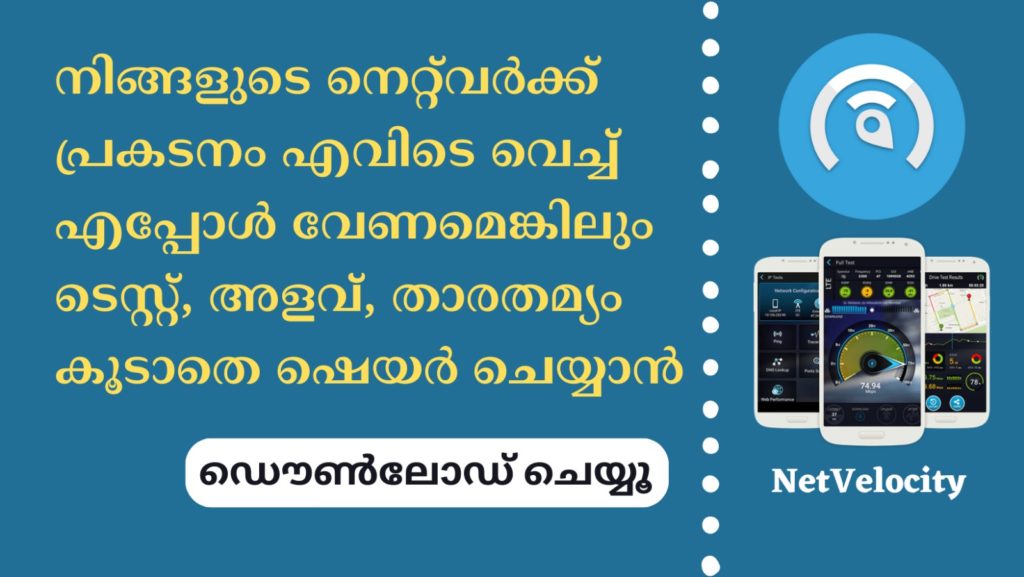 About this app
NetVelocity is a multipurpose mobile application that enables users to test, measure, compare and share their network performance – anytime, anywhere. Advanced unified mobile applications like NetVelocity enable mobile device users and operators to monitor, analyse, and upgrade networks while collecting information in almost real-time.
Features of this App
Active Test
Customer Care Support
Passive Monitoring
YouTube Analyzer
IP Tools and Web Performance Test
Wi-Fi Analyser
Layer 3 Support
ChatBot
Drive Capability – Ad-hoc and Work Order Based Drives
Single Site Verification Test
In-building Test
Multi-technology Support
Device Management
Post Processing Engine
Analytics and Reporting
Feedback
App Benefits
On-the-ground Coverage Performance: Gives unparalleled value, efficiency, and scalability in network optimization by facilitating operators to detect network issues from the grass-root level. This assists in conducting monitoring and drive analytics.
Network Data Auto Synchronization: Provides a holistic overview of network performance by passively monitoring and capturing Wi-Fi, LTE, 3G and 2G network parameters, location, and network type, like device state even when the application is in the background.
One Touch Testing: NetVelocity is a user-friendly application that enables users in finding their network performance with single tap functionality. It offers the maximum convenience for speed testing and understanding the overall network health.
Personalized Customer Service: ChatBot allows operators to provide personalized service to each user in answering network related questions and telecom services using machine learning.
One-Stop Tool Box: Leverages user data which is collected through various network and background tests to gain 360 degree insight into customer's network experience, facilitating operators to analyze and visualize this data on web server.
Rapid Troubleshooting: Customers can share their experience in seconds with their respective network operators. The communication service provider can identify the faults, take necessary actions, and provide a solution quickly.