About the App
Welcome to the Future of Financial Convenience! Introducing the KSFE Power App, the premier solution for managing your domestic chitties across various KSFE branches.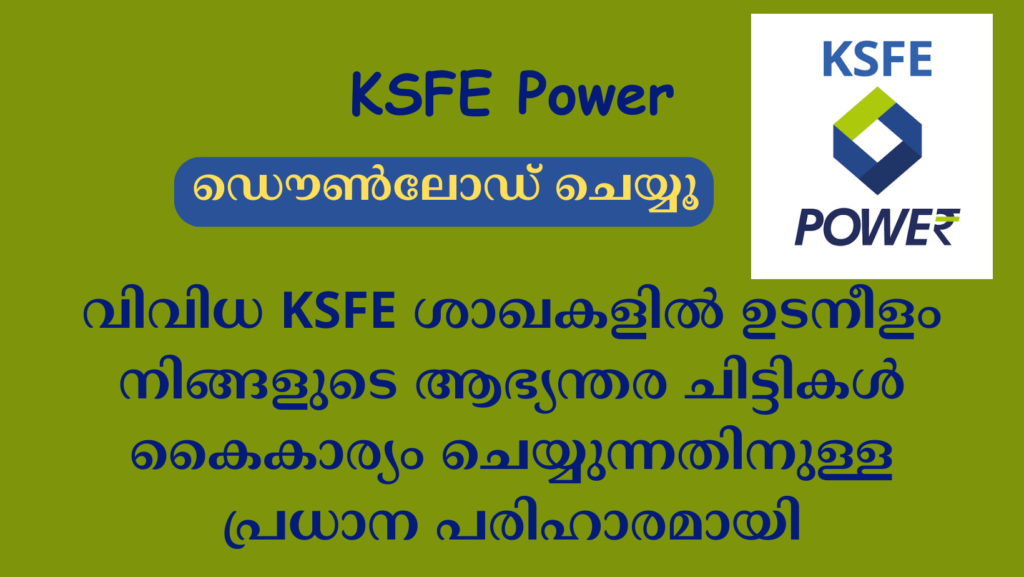 Features of the App
Chitty Monthly Remittance: Maintain meticulous control over your monthly contributions, ensuring you meet your financial obligations promptly and effortlessly.
Proxy Submission: Delegation made easy! KSFE handle your auctions, guaranteeing your chitty's impeccable management.
Chitty Passbook Download: Access your chitty passbook at your convenience, providing you with real-time insights into your investments and contributions.
Chitty Auction Results: Stay informed about chitty auction outcomes, empowering you with crucial investment knowledge.
The KSFE Power App offers an array of sophisticated features designed to streamline and enhance your chitty management experience. Elevate your financial prowess by downloading the KSFE Power App today. Bid farewell to the complexities of paperwork, the drudgery of queues, and the ambiguity of chitty management.
Providing a whole range of quality services and products.
Adopting technology and benchmark standards in customer service and performance.
Spreading our wings beyond the borders of Kerala, on a global level.
Retaining the pre-eminent role in Chitty business.
Continuing focus on extending resources to the Govt. of Kerala.
Sustaining commitment to the weaker sections of society, as the neighbourhood institution for support, trust and security.
Introducing social responsibility schemes to our customers providing educational facilities to all students in Kerala.