What is Lemon8?
Lemon8 is a social media app for sharing photos and videos that was released by ByteDance, the parent company of TikTok. It was first launched in Japan in 2020 and then expanded to other Asian countries like Thailand and Singapore before debuting in the US and the UK in February 2023.
The app is often described as a mixture of Instagram and Pinterest, focusing on aesthetically pleasing images and carefully curated slideshows by its creators. The top trending topics on the app are fashion, beauty, food, wellness, and travel.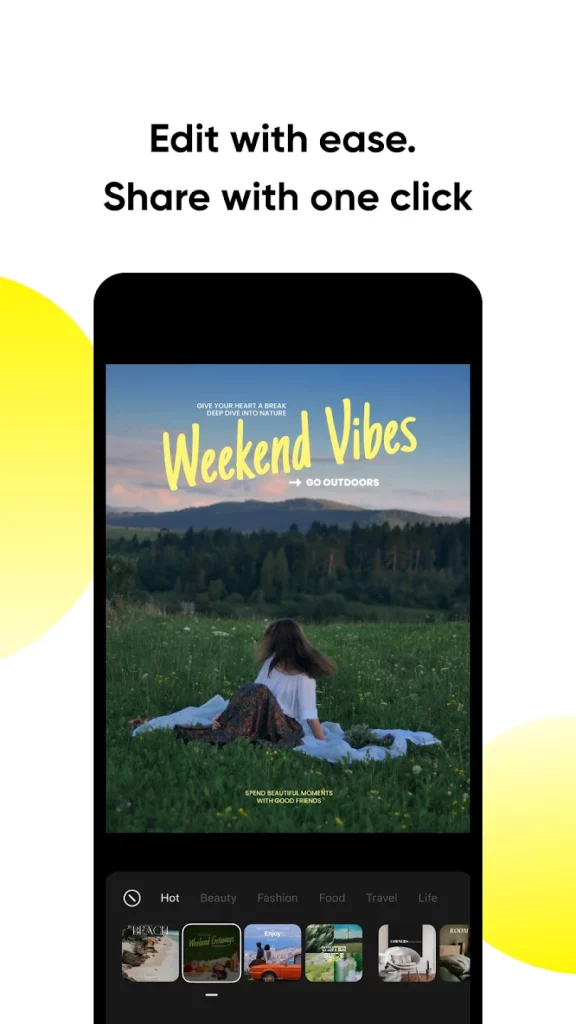 Feature
Here is the information in list format:
Itis a social media app that focuses more on photos than videos.
Users can create posts using templates, stickers, filters, and fonts.
The app has a carousel feature that lets users upload multiple photos in one post.
It features a double-column feed that makes it easy to view a wide variety of content.
The app focuses on health, beauty, fashion, and travel.
Other key features include dynamic text composition, powerful photo editing tools, and ready-to-use templates.
One of the more unique features of Lemon8 is the fact it allows you to edit text directly onto your photos and add image cutouts, stickers, and drawings, to make posts more lively and engaging – like an Instagram story. Still, here you can make those edits to feed posts instead.
Other Related Articles:
1. With MyQuest for Patients App Wait for Lab Results Nomore
2. Partiful: A Must Have App For Party Animals
3. How You Can Use Instagram Threads App Optimize Your Business
Is Lemon8 Safe?
Lemon8 and Instagram are both photo and video-sharing social media apps. However, Lemon8 incorporates Pinterest-like elements with captions and mood boards. Lemon8 is specifically targeting Gen-Z users and influencers.
Lemon8 is positioning itself as a privacy-friendly alternative to Instagram, offering end-to-end encryption for all user communications. Lemon8's For You page is very similar to Instagram's Explore page. Lemon8's focus on photo-sharing, brand advertising, and aesthetic selling closely resembles Instagram's interface and influencers' posting habits.
However, a significant difference between Lemon8 and Instagram is that Lemon8 still needs a verification system. Another difference is that Lemon8 is new and fresh for social media users.
How to get followers on lemon8?
Here are some tips to help you get followers on Lemon8:
Choose a niche: Lemon8 is a platform for creators to share their passions and interests with others. Consider picking a niche that suits your personality and skills to get ahead.
Complete your profile: Your profile is your first impression on Lemon8, so make sure it is attractive and informative. Add a profile photo, an appealing bio, and other details to help users get to know you.
Explore the "For You" section: The "For You" section is for discovering new and personalized content based on your likes and interests. You can scroll through different posts and videos and tap the heart icon to like them.
Follow other users: Another way to find content you like is to follow other users with similar interests or styles.
Create your own content: Of course, the primary purpose of joining Lemon8 is to create content and share it with the world. You can post images, carousels, and videos. You can also choose from various templates, stickers, and filters to make your content more unique.
Use hashtags: Hashtags are vital on Lemon8 as they improve your content's discoverability. When you create a post, include relevant and popular hashtags in the caption.
Download Lemon8 on Android
Download Lemon8 on IOS
FAQ
Who owns lemon8?
Lemon8 is a ByteDance-owned social media app that debuted in 2020.
How is Lemon8 different from TikTok?
Lemon8 is a video and photo-sharing platform that replaces TikTok's vertical-scrolling interface with a Pinterest board-style approach.
Can you make money on Lemon8?
Like Instagram influencers, Lemon8 influencers will probably be paid by a brand or company to wear their clothes or promote their products to sell a specific aesthetic or lifestyle to audiences.
Is Lemon8 paying influencers?
According to stories by Marta Biino of Insider and The New York Times, ByteDance has paid influencers to promote material on Lemon8. It is also assembling a global staff to handle connections with app producers.
Is Lemon8 for girls?
It's a social media app aimed for Gen-Z and Millenial women that focuses on sharing lifestyle photos (including picture carousels) for inspiration and recommendations. So it is good for girls.