Suppose you are a working professional who has to prepare PowerPoint presentations continuously, an MBA student, or someone who does not know how to make presentations. In that case, preparing a presentation from scratch is a challenging and time-consuming task.
It can usually take a minimum of 1 or 2 days for an expert and a week or two for a newbie to complete a presentation. Everything can be time-consuming, from research to noting points to designs and graphs.
How To Make a Powerpoint Presentation Quickly?
You must have wondered the same thing many times. Even tried some tricks to fasten your speed at preparing the presentation. But what if I say you can make a PowerPoint presentation with Beautiful aesthetics within a minute with just one click?
Yes, you read that right! Tome.app is a website from where you can prepare an excellent PowerPoint in just one click.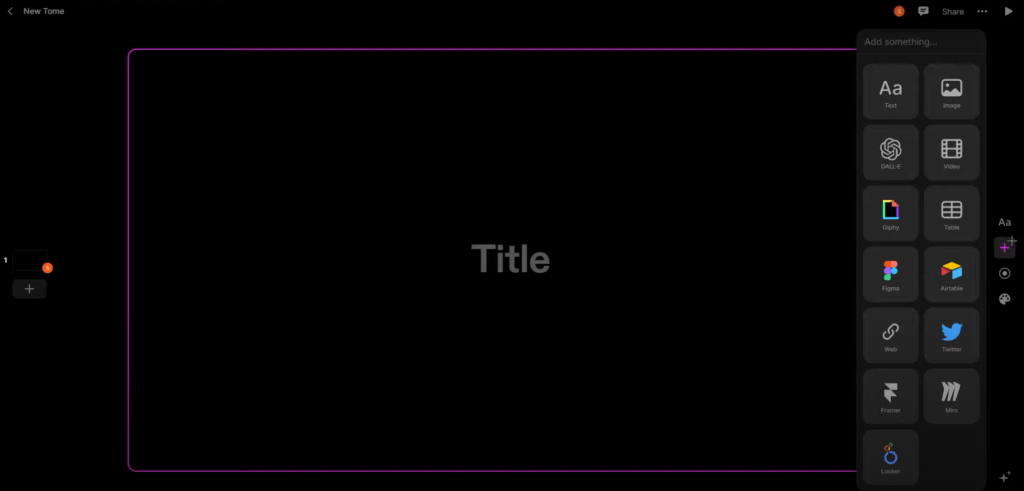 By doing these few simple steps, you will be able to generate a full-fledged presentation:
Go to tome.app
Signup for a new tome account
Click on "Create" on the dashboard
Click on "AI create" or press "Ctrl+k" in the bottom right corner of the dashboard.
Write the topic you want to create the presentation.
press enter.
Within a minute, the AI will help you make a complete presentation. You can also give specific prompt for single slides.
Tome.app has 550 credits by default for every new user. Create your first ai powered presentation now and let us know how did your team or lecturer respond.