With the rise of Chatgpt, AI tools are seeing a hike in popularity. In every sector, whether creating something or doing calculative work, AI has a solution for you.
Although keeping up to date with the new AI tools can be difficult. What if I tell you, you can get information and the tool's site link in one place? Won't that be super relief to you?
With futuretool.io, you can get any and every ai tool in just one click.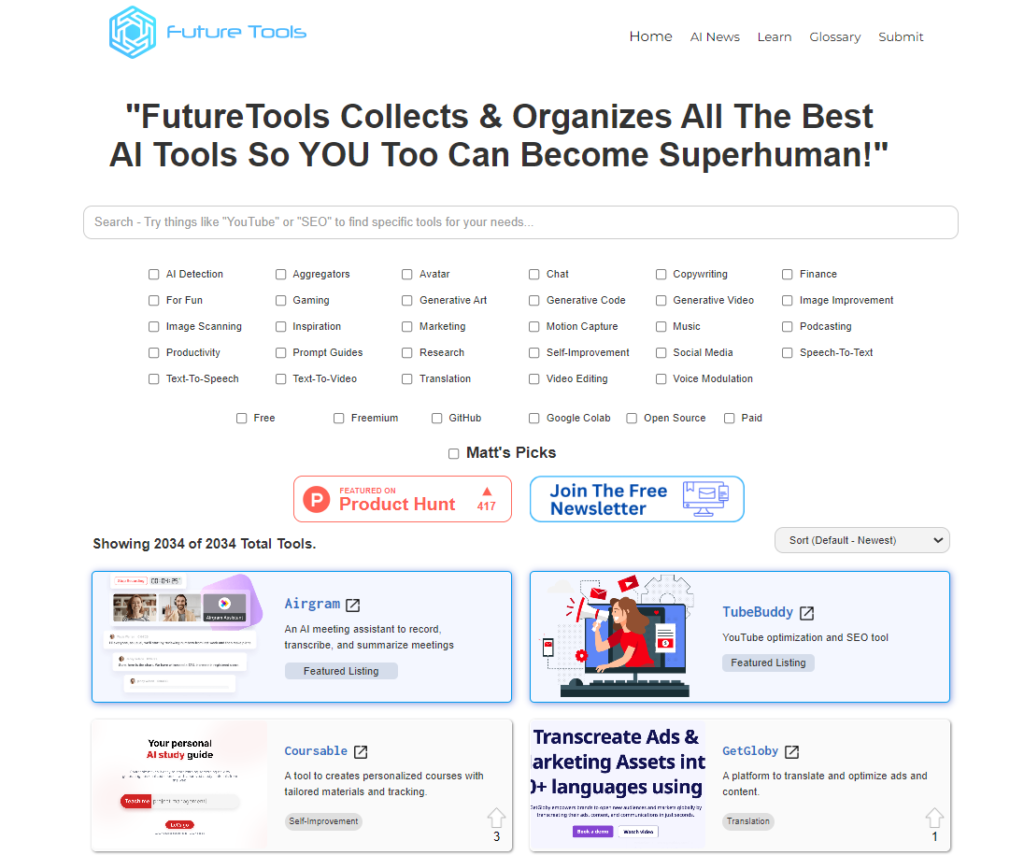 Futuretools.io Features
Futuretools.io provides various category to choose your tool from such as:
AI Detection
Aggregators
Avatar
Chat
Copywriting
Finance
For Fun
Gaming
Generative Art
Generative Code
Generative Video
Image Improvement
Image Scanning
Inspiration
Marketing
Motion Capture
Music
Podcasting
Productivity
Prompt Guides
Research
Self-Improvement
Social Media
Speech-To-Text
Text-To-Speech
Text-To-Video
Translation
Video Editing
Voice Modulation
The site also allows you to filter the apps from Free, Freemium, GitHub, Google Colab, Open Source, and Paid. It also has a filter named "Marks Pick," where you can filter out the best-performing AI tools.
Explore the AI tools treasure now and Let us know how helpful did you find this site in your daily tasks?