About the App
Mission Karmayogi, which is part of the National Programme for Civil Services Capacity Building (NPCSCB), has been initiated by the GOI. The objective of this program is to develop the potential of officers, and training institutes by concentrating on capacity building and the HR management structure that is present in the government.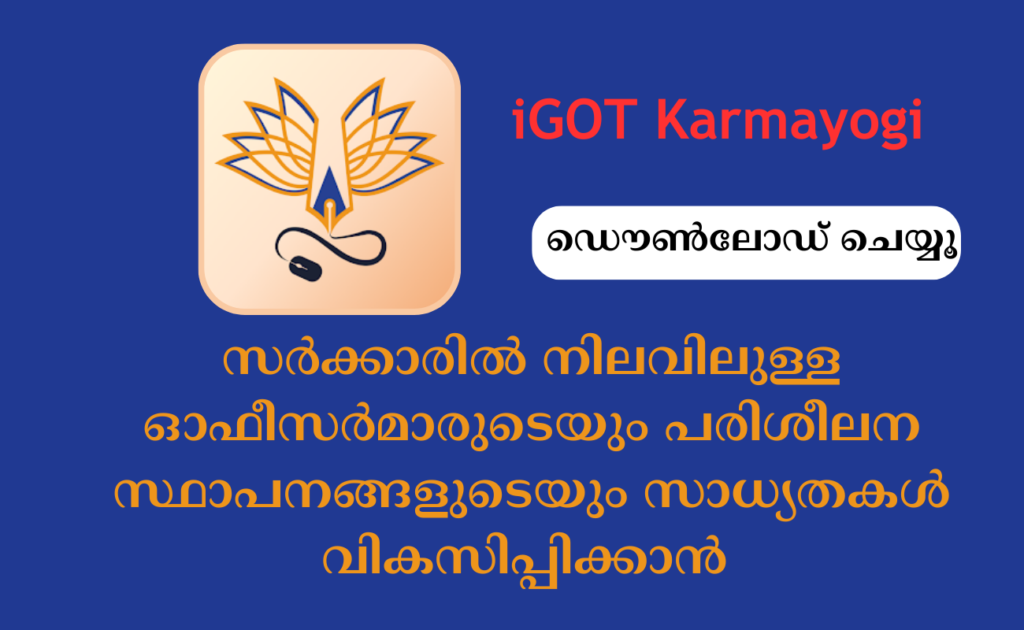 The iGOT Karmayogi platform guides public servants in their capacity-building journey. It's a solution-oriented place that integrates online learning, competence management, career management, conversations, and networking. This will help officials deliver better, improving government execution. Through these hubs, the platform will enable online, face-to-face, and blended learning; topical forums; career path management; and credible evaluations of formal competencies. 
Learning hub: Learn anywhere, anytime and bridge your competency gaps using impactful and engaging learning content.
Discussion hub: Discuss and learn with peers, colleagues, civil servants and experts across the country.
Network hub: Connect with civil servants across the country. Grow your network within government circles.
Competency hub: Identify your competency requirements, competency gaps, so you can grow faster in the right direction.
Career hub: Explore career opportunities across the country and signal your expertise.
Event hub: Enable simultaneous interactive experiential and peer learning.
Benefits and Features of the App
It was stated that the platform enables officials to identify, acquire, and certify their essential abilities for performing their tasks.
Platform also helps the Govt. Employees to interact and communicate across silos for more effective execution of their duties.
In light of this, all government employees working in various departments/organizations/PSUS are required to register themselves on the iGOT Karmayogi portal. This will allow them to identify potential areas that need improvement, for the purpose of enhancing their existing competencies and acquiring new ones.
In addition, all government employees are required to comply with this directive.
How to Login on iGOT Karmayogi Portal
Visit the official website iGOT Karmayogi Portal
Click on the Login button on the homepage.
A form will appear on the new page.
Enter the email id which is registered and the password and click on the login button.
Click on login button and you will be successfully logged in.