About the App
Discover the convenience of shopping for groceries, food, medicines, fashion, home decor, electronics, and more from stores near you, all with Pincode! Get your essentials delivered right to your doorstep, hassle-free. Pincode is India's largest hyperlocal shopping app built on the ONDC network.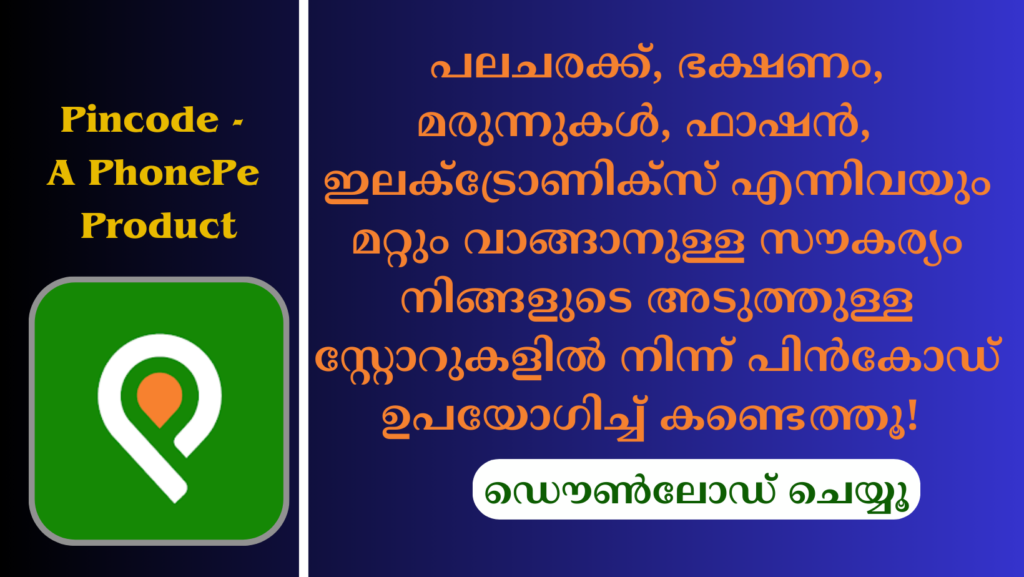 Order Food from Your Favorite Restaurants: Choose from quick bites, bakeries, cafés, fine dining restaurants, and more in your area. Experience the delights of popular chains like McDonald's, Pizza Hut, Barbeque Nation, Baskin Robbins, Empire, and over 5,000 other restaurants in Bangalore.
Indulge in your favourite dishes, including Biryani, Pizza, Masala Dosa, Burgers, Lassi, Coffee, Gulab Jamun, and much more. Get your food delivered right to your doorstep. Bon appétit!
Safe and Secure Digital Payments: Enjoy peace of mind with Pincode's safe and secure digital payment options, powered by PhonePe. Pay for your orders using your preferred payment method, including UPI, wallets, gift vouchers, credit cards, and debit cards. Benefit from hassle-free refunds and easy returns. Shop with confidence! 
Connect with Stores and Restaurants in Your Area: Pincode is your buyer app on the ONDC network, ensuring a seamless connection to stores and restaurants in your vicinity. Discover a wide range of products and services from your favourite local stores and restaurants.
Stay Tuned for More Pin Codes: We are continuously working on expanding our services to enable more pin codes for you to shop from soon!
The Pincode app will begin its pilot in the southern Indian city of Bengaluru with grocery, food, pharma, electronics, and home décor. PhonePe plans to include more stores in the coming days and also says to launch the app in other cities soon. The app is available on Google Play Store and App Store.