A handy tool empowering consumers to verify authenticity of an ISI mark, Hallmark and CRS Registration marks on any item or a product. Just enter the licence number/HUID number/Registration number appearing on the product or item and get all the relevant details like name & address of manufacturer, validity of licence or registration, varieties covered in the scope of licence or registration, Brands included and current status of the licence or registration, purity of jewellery article, etc.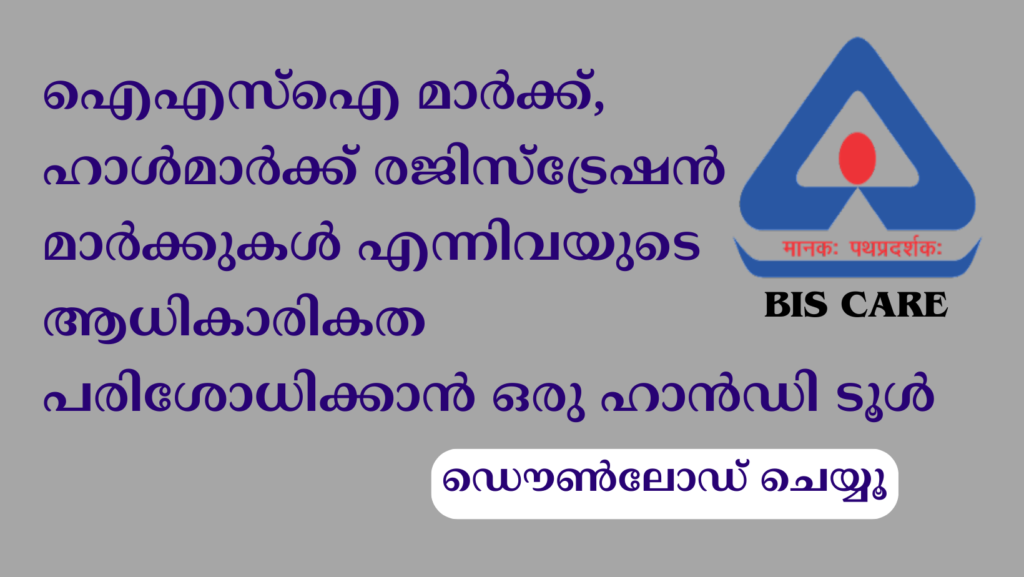 About the App
Bureau of Indian Standards (Bhartiya Manak Bureau) provides an interface to consumers to lodge any complaint or grievance, through a complaint portal on our website or through e-mail. However, considering the fact that mobile phones have become an easy mode to access internet and communicate, a mobile app based on Android platform has been developed, which would provide the same facilities accessible through mobile phone.
Features of the App
Check the authenticity of the Product with ISI mark by using 'Verify Licence Details'
Check the authenticity of Hallmarked Jewellery item with HUID number  by using 'Verify HUID'
Select 'Know your Standards' for information on any indian standard, Licenses against it and laboratories for this product.
Get locations of BIS labs and Offices.
Check the authenticity of electronic products with R-Number by using 'Verify R-Number under CRS'
Register complaints regarding quality of Product of misuse of BIS standard marks by using 'Complaints'
You can also access products under compulsory certification of BIS & Products under simplified procedure of licensing.
How to use BIS Care App
Go to Google play store/Apple app store
Install BIS Care App
Register your mobile number