Ministry of Information & Broadcasting, in collaboration with Zynga India brings you a new fun, exciting and very patriotic puzzle game to celebrate 75 years of Indian independence.
Match your way and march towards freedom! Play with your friends and family, and relive the historic, inspirational journey of India's freedom as you make your way from 1857 all the way to 1947. 100s of levels await, and so do Dadi, Rekha and Chotu to join in this exciting journey.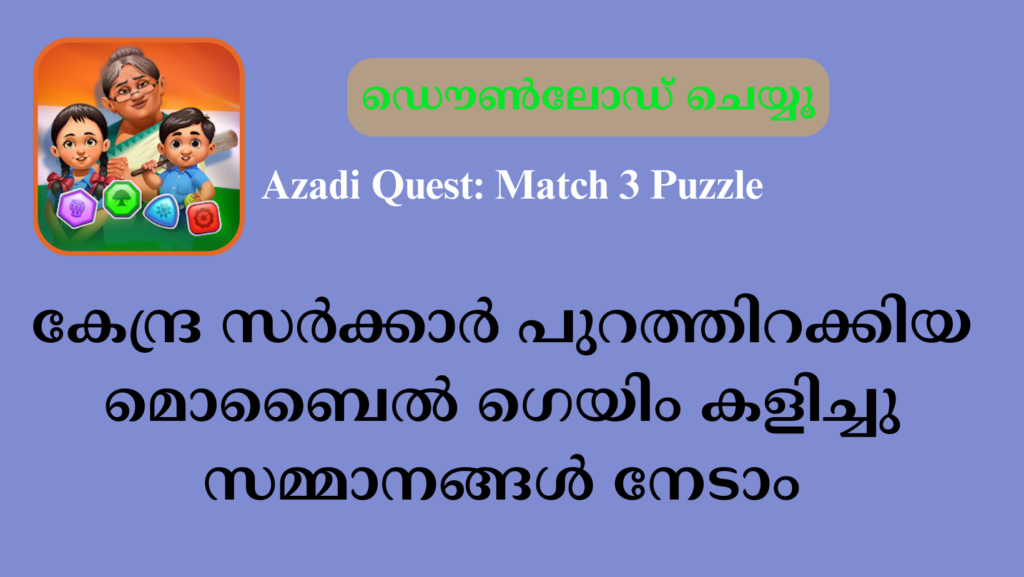 About the App
These games aim to engage, amuse, and educate users and players. The idea of "gamification of education" would be a crucial educational tool for students and youngsters of all ages, as well as parents and instructors, to learn about India's freedom struggle.
According to a letter from UGC to all universities, "All the Higher Educational Institutions (HEIs) and their affiliated colleges/institutions are requested to disseminate the information and encourage all students, parents, and teachers to download these games as an educational initiative."
Highlights of the 'Azadi Quest' Games
The information in these apps has been curated by Publications Division and Indian Council of Historical Research (ICHR) as an easily accessible treasure-trove of authentic information on India's freedom struggle.
They provide the player a platform beyond the classroom to learn more about the journey of
India's independence and the gallantry of Indian freedom fighters, interwoven with fun game play.
The Azadi Quest games are available for android and iOS devices in English and Hindi for the people of India and will be available worldwide from September 2022.